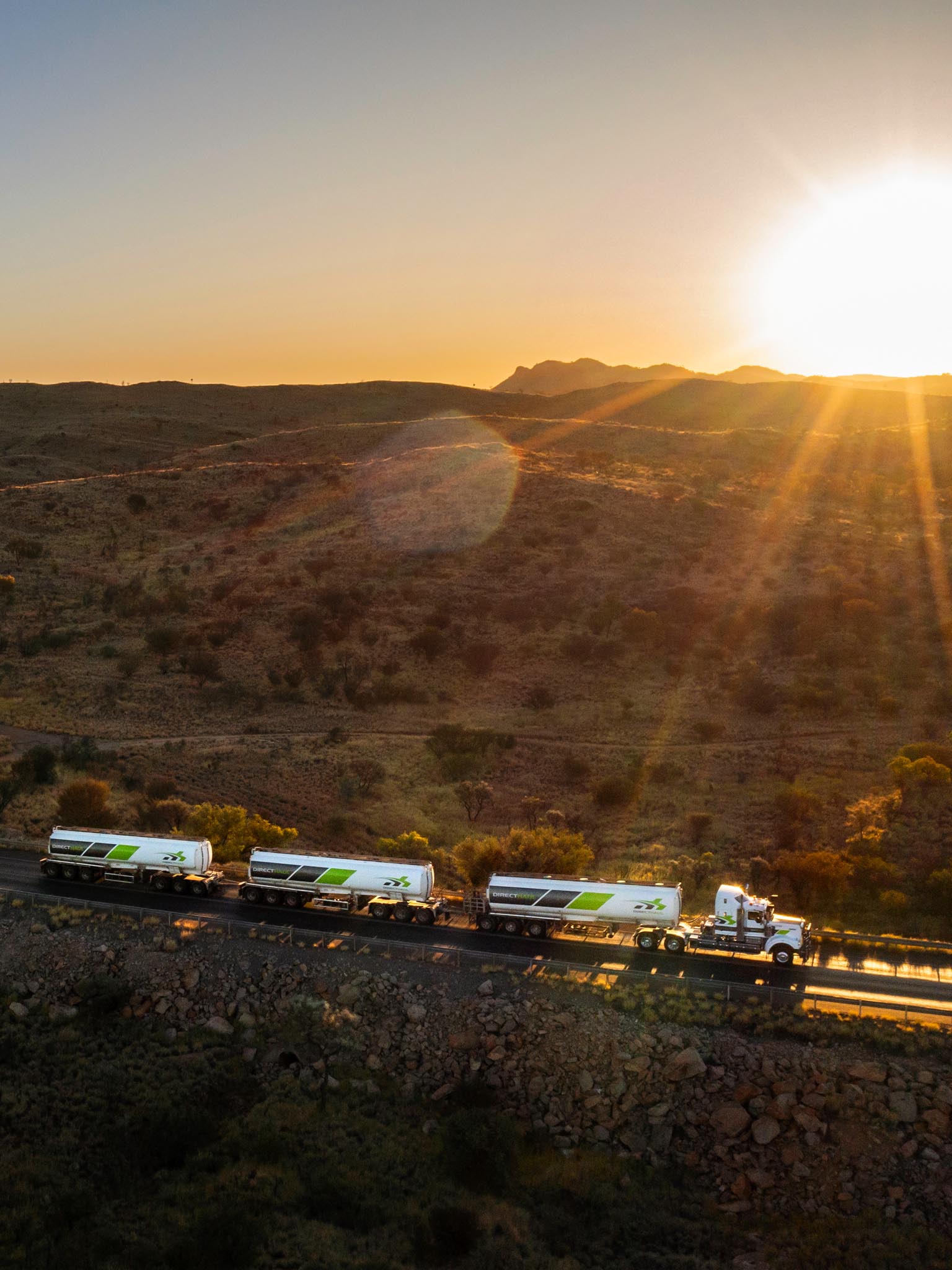 Fast delivery with our extensive fleet
While most industry participants rely on outsourcing their trucking requirements, at Ausfuel, we understand the importance of being able to divert fuel quickly and safely to where and when it is needed most.
Directhaul is owned and operated under the same parent company as Ausfuel and is focused on servicing the needs of the Ausfuel business. With over 30 years of experience Direct Haul has over 35 prime movers and a fleet of vehicles and drivers who are experienced at navigating harsh regional road conditions over very long distance.
Our person to person ordering system is directly linked to our delivery team.
All questions can be addressed immediately by one of our experienced sales team.
Location Coverage
Servicing metro and outback Northern Territoty, South Australia, Western Australia, Southern New South Wales and Victoria.